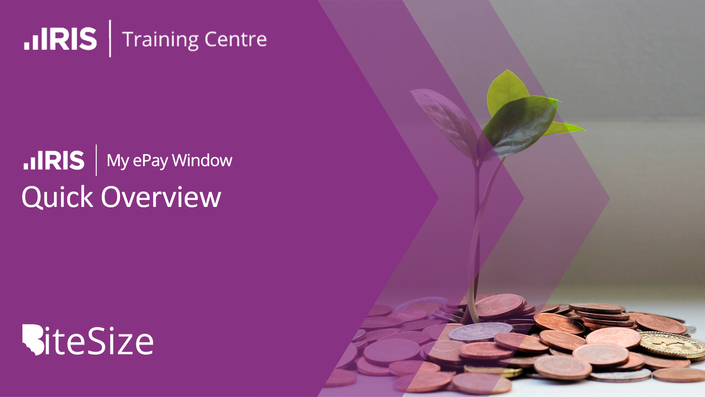 My ePay Window - Quick Overview
BiteSize - On Demand Webinar
The wait is finally over and my ePay Window will soon be available for you to take advantage of. In coming weeks, we will publish a payroll software update which allows you to publish to the new self-service portal.
MyePayWindow has some fantastic features and benefits for customers to take advantage of, some of which will be a little different to OpenPayslips/OpenEnrol:
What will I be able to do in myePayWindow?
Access self-service features as an Employer, Payroll Professional or Employee user, each with specifically assigned features
Enable 2-factor authentication for all users. Employers and bureaus can choose to apply advanced authentication for users, improving the security of personal data.
Select from payslip templates and design them with logos and configurable fields, to customise them for your needs
Customise the system view with company logo and colour scheme
View all payslips, pension letters, P45's & P60's in one place (no longer split between OpenPayslips & OpenEnrol)
View new and historic payslips, pension letters, P45's & P60's (Historic files will be migrated and available in the documents tab)
View and analyse payroll data for all employees (not just those you publish files for) at a company or payroll professional level. Allowing bureaus and employers to gain insight on their payroll operations
What will change?
An app will be available next year. MyePayWindow can be accessed from any device including laptops, tablets and phone via a web-browser
Access to myePayWindow will not be available for users operating with Microsoft XP or Vista (they are not compliant with TLS 1.2 which enables the required security features)
New user login details will be required to access myePayWindow. This will allow for the setup of more secure authentication on your account
Publish existing bespoke payslips from payroll
We understand that change can sometimes be tricky for our customers, even when it is for the best. Please be assured, we will support you with the required resources to migrate smoothly.
This starts with allowing you to migrate companies at a time of your choosing. This puts you in control of migration, allowing you to pick the time that work best for you and your organisation.
There will be a time limit on migration, but this will not come before May 31st 2021, giving you several pay periods to complete the move.
When will I receive this system update?
We will still be introducing my ePay Window with the upcoming release, however, the update will be delayed to allow for the furlough changes to be included.
How will I receive access to my ePay Window?
To ensure a successful launch, we will be gradually introducing customers to my ePay Window.
In the weeks following 23rd November, you will receive an email invitation from [email protected]. This will allow you to activate your Payroll Department account.
Following the update, if you haven't received your invitation but would like to get started on the new platform, please email our support team and they will get you setup.
Once generated, these credentials can be used to publish documents from your payroll software.
Please note: You will only migrate to my ePay Window when you select the option in payroll, so it is advised to setup your account when you receive the invite. Invites expire after 20 days.
Until then there is nothing you need to do, however if you would like some more information relating to my ePay Window, visit our support page here
What else might I want to know?
The change is mandatory; however, we have now extended the deadline for migrating until further notice
The price and charging model will stay the same as OpenPayslips/OpenEnrol
Historic files will be automatically migrated to my ePay Window
Payroll teams and employees will need new login credentials to enable the increased authentication measures.
We hope that you are as excited as we are for the introduction of this great new offering, however if you have any questions or concerns then please contact [email protected]
---
Important:
Internet Explorer is not compatible.


Course Curriculum
My ePay Window Overview
Available in days
days after you enrol
Frequently Asked Questions
When does the course start and finish?
It is a completely self-serve, online course - you decide when to start and when to finish.
How long do I have access to the course?
After enrolling, you have unlimited access to the course - across multiple devices.
Do I need an account to register?
Yes. Having an account allows you to see the courses you have registered for, pick up where you left off and see your progress.
How do I register for an account?
Go to the menu at the top of the screen and click Register Now.
What if I have registered previously?
Just click Login and you can enrol onto your chosen course.
How can I see which courses I have enrolled onto?
Log into the IRIS Training Centre and click My Courses.
How do I view a course?
Once you have enrolled onto a course, click the course name in My Courses and the curriculum will appear. Click on any heading to view the video.
Do I need speakers / headphones?
Yes. There will be an accompanying voiceover to guide you through the process.
What if I don't know my password?
On the Login page, click Forgot Password and follow the on screen instructions.
Where do I go for IRIS Training Centre help?
Email
[email protected]
(Please note: This is for help on the using the Training Centre, not on the topic of the videos.)
Is Internet Explorer supported?
No. Internet Explorer is not supported. You can use most other browsers (including Microsoft Edge).
Delivered by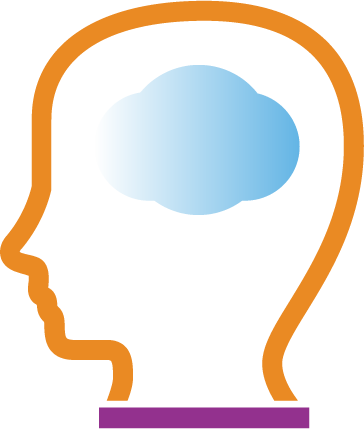 IRIS are the UK's trusted experts in payroll and HR legislation, and by choosing IRIS training, you can be, too! We've got a range of specialist courses which cover key topics such as the General Data Protection Regulation (GDPR), payroll legislation, auto enrolment and holiday pay. The courses are a mix of both venue-based and online-based to offer the greatest choice to you.